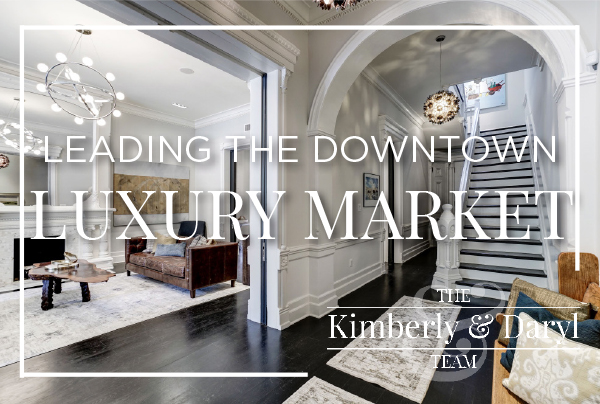 The Kimberly & Daryl Teamleads the downtown market, without question. In the history of residential sales in Logan Circle, there have only been 5 transactions at 3M+. Every transaction consists of two sides (Buyer and Seller) and The Kimberly and Daryl Team is proud to announce they've participated in 4/5 of these sales. Representing 6/10 transaction sides(3 Buyers/ 3 Sellers) they have dominated 60% of this market. It's safe to say they are The Team of Logan Circle.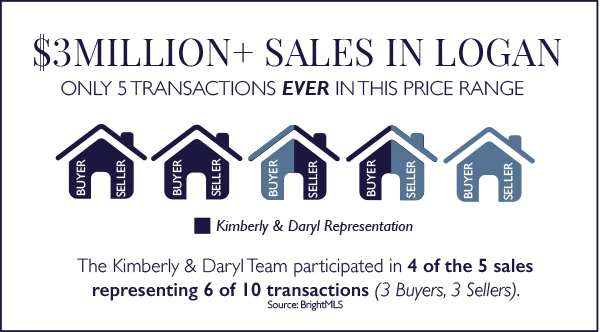 WHY IS THIS IMPORTANT?
When purchasing your biggest asset, it is vital to work with agents who are not only confident with the ins and outs of the business, but are also trustworthy. Whether itis purchasing an investment property or your new dream home, The Kimberly and Daryl Team represent buyers and sellers from all price ranges and neighborhoods.
Their philosophy is to remainbest in class with the strongest results for their clients; not to be the biggest team. This duo works tirelessly to set the highest bar for customer satisfaction and is grateful for all of the support from clients, co-workers, family, and friends.
WHAT MAKES THEIR BUSINESS SUCCESSFUL?
PEOPLE – A firm comprised of the most outstanding agents, each highly respected in the community.
TRACK RECORD – Record performances at $1M, $2M, $3M & $4M+, as well as by neighborhood.
TEAMWORK – Networking, information sharing, pricing confirmation tours and weekly companywide agent meetings.
MARKETING & ADVERTISING – Consistent, highly effective and tailored specifically to your property.
NETWORKS – Proven and tested, a firm that covers you locally, regionally, nationally, and internationally.
WEBSITE –State-of-the-art, full MRIS access, with unique website features.
EXEMPLARY PROFESSIONALISM – Displayed company-wide in all aspects of business