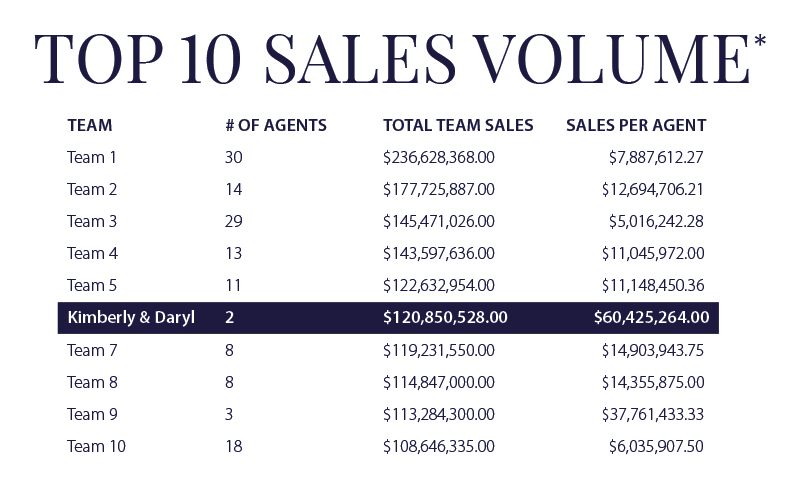 The Kimberly & Daryl Team has been nationally recognized again as one of thebest performing teams in Metropolitan Washington DC. This powerhouse made the top ten list again for largest dollar volume in sales for 2017. The statistic they are most proud of is they have the highest performing results per agent of any team in the entire tri-state area. They were the only team in the top ten to make the list with just two agents selling. Both Kimberly and Daryl averaged over $60,000,000 in sales each to top the list of individual performances of any team in DC, MD or VA.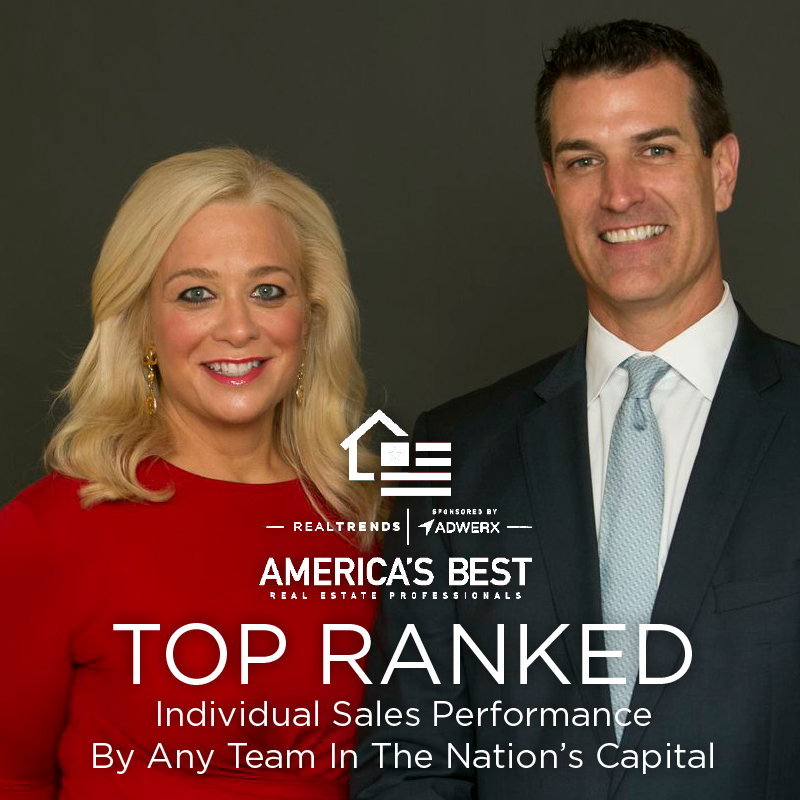 Their philosophy is to remainbest in class with the strongest results for their clients; not to be the biggest team.
They are thankful to all their friends/clients who put their trust in The Kimberly & Daryl Team to achieve the very best results for their real estate needs. This duo works tirelessly to set the highest bar for customer satisfaction and is excited to build on the unparalleled marketing platform they have created to improve the successes for their clients in the years ahead.
Kimberly & Daryl work in all price ranges and neighborhoods. If given the chance, they won't let you down.
*Real Trends is the trusted news source for real estate sales & performance nationally. It is the only firm that pulls the rankings for the entire United States.