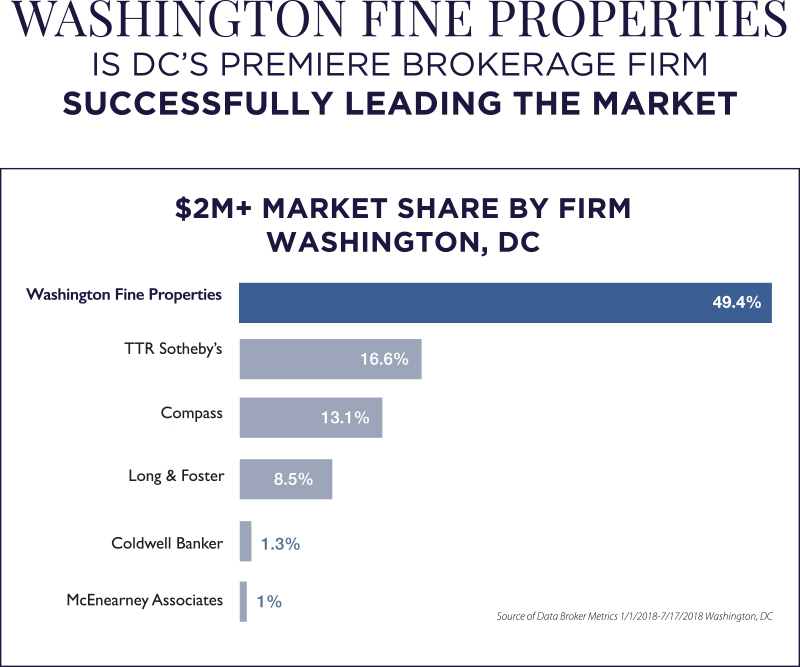 What Makes Our Company Successful?
OUR PEOPLE A firm comprised of the most outstanding agents, each highly respected in the community.
OUR TRACK RECORD Record performances at $1M, $2M, $3M & $4M+, as well as by neighborhood.
TEAMWORK Networking, information sharing, pricing confirmation tours and weekly companywide agent meetings.
MARKETING & ADVERTISING Consistent, highly effective and tailored specifically to your property.
OUR NETWORKS Proven and tested, we have you covered locally, regionally, nationally and internationally.
OUR WEBSITE State-of-the-art, full MRIS access, with features found only on our website.
EXEMPLARY PROFESSIONALISM Displayed company-wide in all aspects of our business