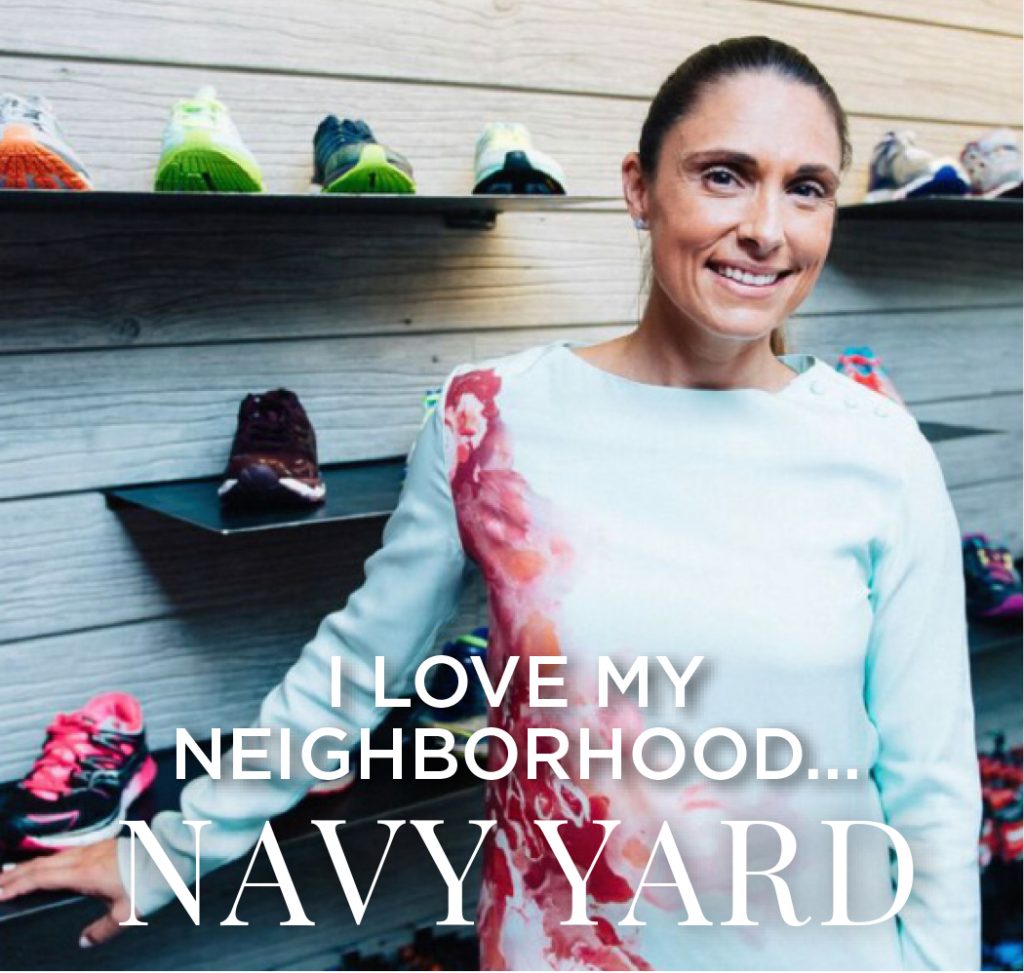 Navy Yard is a vibrant community with a great vibe. Every weekend there are a number of people with picnics in Yards Park. Located right off the Anacostia River the views are spectacular and the restaurants are plentiful.
My favorite shop in Navy Yard is Pacers Running. They've got an extensive array of shoes and running gear.  There are plentiful other stores we enjoy around the neighborhood for shopping.
Speaking of running, the Anacostia Riverwalk Trail is amazing and there are so many spots to run or walk or bike. My favorite routes are heading over to Anacostia Park or running up to the Mall. Also, it is fun running to Historic Congressional Cemetery to check out all the history.  You can also buy memberships for dog walking there.
I'm a huge soccer fan so I'm excited for soccer to come back at Audi Field, about a 10-minute walk from my condo at The Bower.  The women's professional team, Washington Spirit, will be playing a third of their games at Audi, and there is baseball too, of course!
There are so many new restaurants in Navy Yard and many are offering take out. Enjoy Agua 301 for Mexican fare and of course Bluejacket beers are delicious. My favorites include heading to Dacha for a pretzel and a shoe-mug full of beer or grabbing a pie from All Purpose pizza. Don't miss Chloe's legendary cauliflower either!