The Kimberly Casey Team
Top-Ranked DC Broker
The Kimberly Casey Team
Access to the Finest Homes
The Kimberly Casey Team
Delivering Exceptional Results
The Kimberly Casey Team
Proven Track Record of Success
The Kimberly Casey Team
Luxury Across All Price Points
View Properties

Kimberly Casey's
Properties
Main Content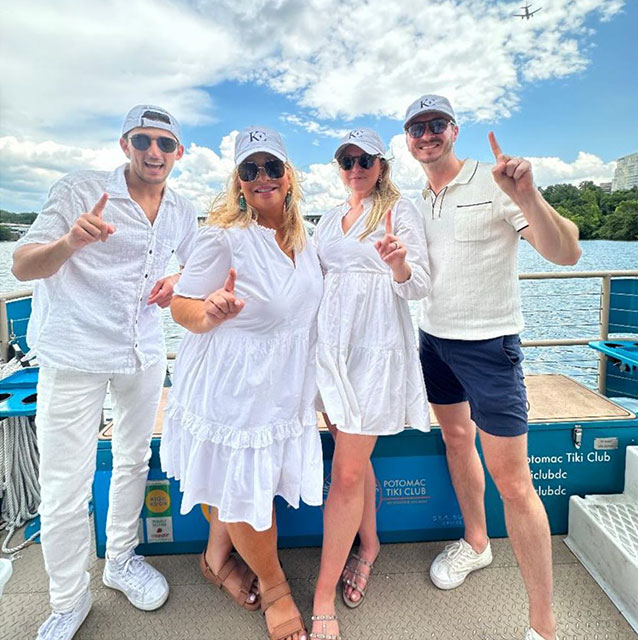 The Kimberly Casey team is incredibly proud to share that Real Trends, the renowned authority in real estate rankings, has recognized us among the top 1.5% of real estate agents nationwide! Further, the Washingtonian has selected us as "Elite Producers".
We owe this tremendous achievement to the unwavering support, trust, and loyalty of our phenomenal clients and friends. Your belief in our team and the confidence you have shown in our services have been instrumental in our success. We are truly grateful for the opportunity to work with you and help you achieve your real estate goals.
Moreover, we want to recognize and congratulate our esteemed colleagues who have also made the Real Trends rankings. It is a testament to our collective dedication and expertise in providing exceptional service to our clients. Let's continue to inspire and support one another as we strive for excellence in the real estate industry.
As the Kimberly Casey team, we are truly humbled and grateful for this recognition. Our success would not have been possible without the relentless effort, professionalism, and teamwork displayed by every member of our exceptional team. Together, we have built a foundation of trust and excellence that enables us to deliver exceptional results.
Thank you to everyone who has been a part of our journey. Your support, trust, and appreciation are deeply cherished. We look forward to serving you with continued dedication, passion, and the highest level of service.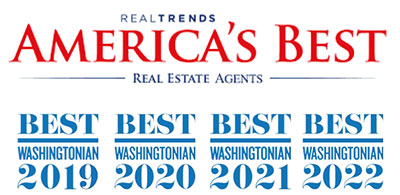 Top 9
Sales in the Capital Region for
The First Half of 2023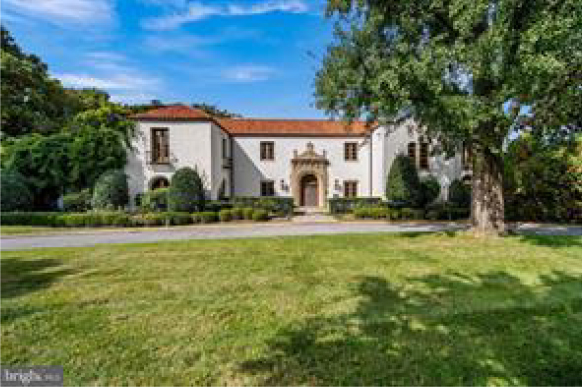 SOLD $17,300,000
3900 Nebraska Ave
Washington, DC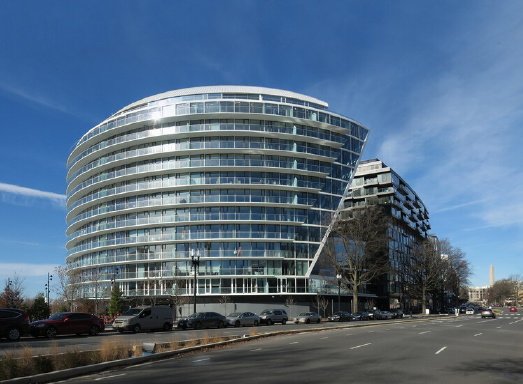 SOLD $12,762,000
601 Wharf St SW #PH1
Washington, DC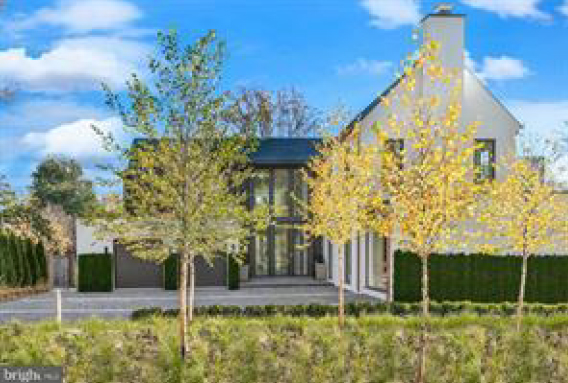 SOLD $9,450,000
4620 Cathedral Ave NW
Washington, DC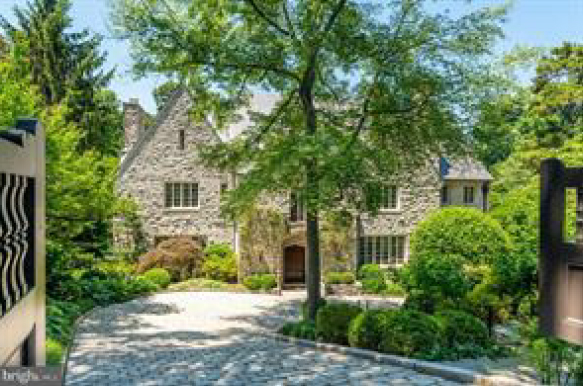 SOLD $9,000,000
2860 Woodland Dr NW
Washington, DC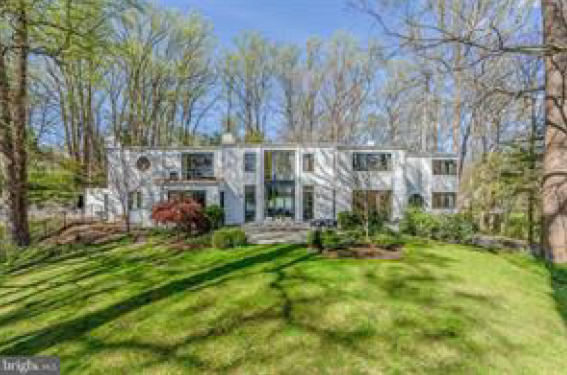 SOLD $8,450,000
5216 Abington Rd
Bethesda, MD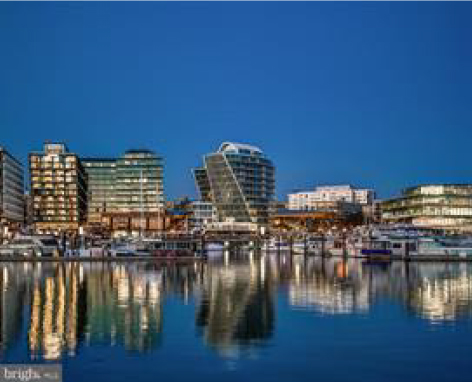 SOLD $6,552,500
601 Wharf St SW #9010
Washington, DC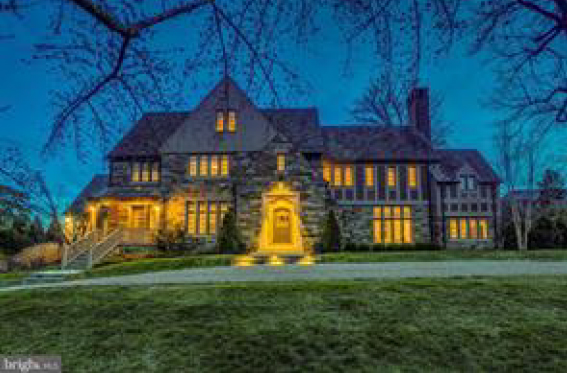 SOLD $6,450,000
6408 Highland Dr
Chevy Chase, MD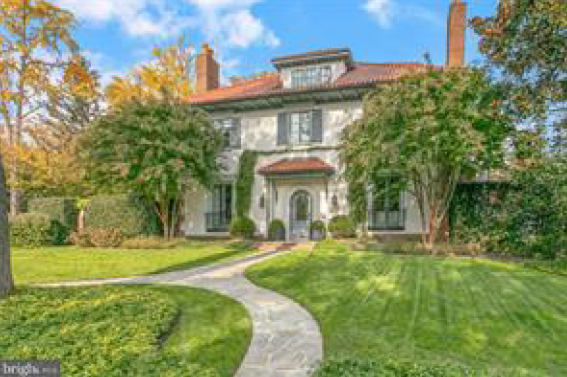 SOLD $6,245,000
4417 Garfield St NW
Washington, DC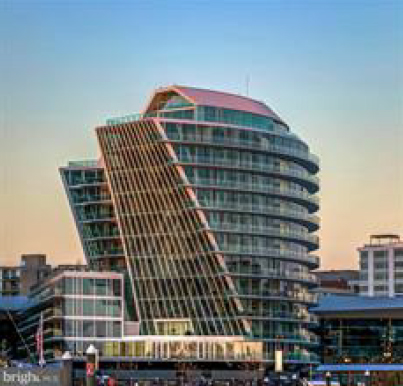 SOLD $6,220,000
601 Wharf St WW
Washington, DC
FEATURED PROPERTIES
Gorgeous in Georgetown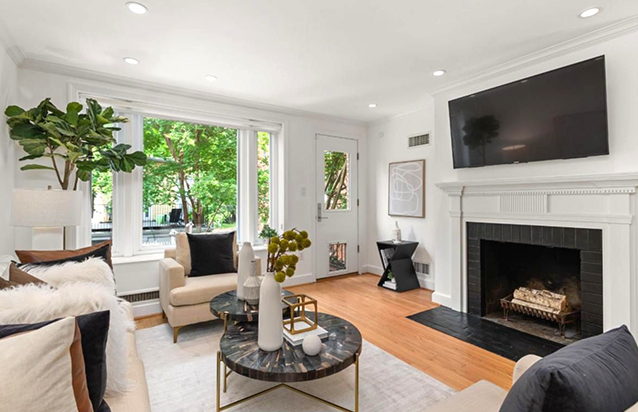 Magnificent end-of-row townhome in Georgetown, one of Washington, DC's most coveted neighborhoods. Highlighted by a beautiful private brick patio and two-car parking, this renovated three-bedroom and two-full-bath rowhome checks all the boxes.| $1,695,000
OPEN SUNDAY, APRIL, 2ND 2-4PM
2515 Q St NW

Washington, DCMore Information
Captivating in Chevy Chase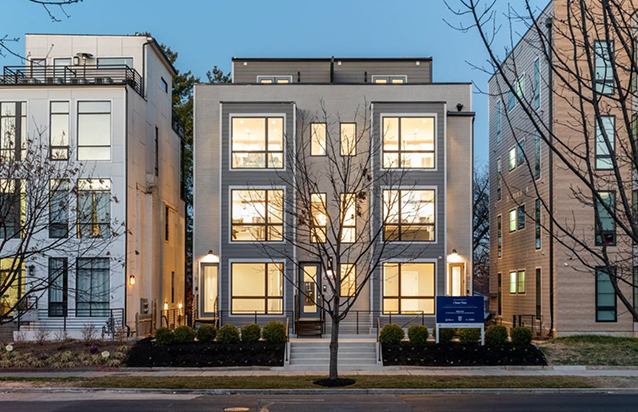 Only 5 remaining of this Limited Collection of Exquisitely Designed Homes. Prices vary for residences $629,000-$899,000.!
5305 Connecticut Ave NW

Washington, DCMore Information
Peaceful in Potomac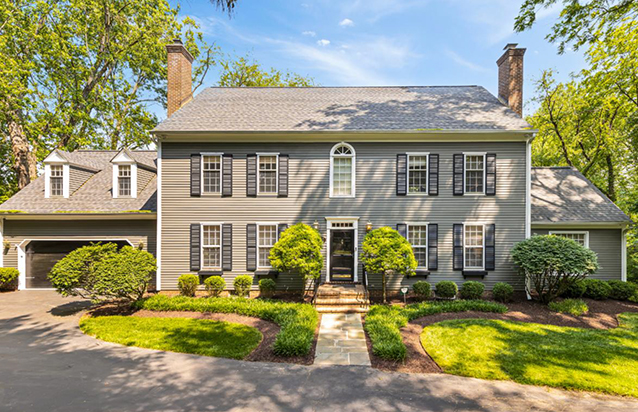 A custom-built Brendan O'Neil home that is situated on just under an acre with a long, private drive. The home offers picturesque views of lush open space and trees from its expansive deck with an awning. | $1,475,000
12813 Glen Mill Road

Potomac, MDMore Information
High Net-Worth Insurance FAQs: Why is my home insured for a
value that's different from
its current market value?
A: With real estate prices soaring, you might be tempted to look at Zillow periodically to see how much your primary or vacation home is worth. But your property's market value isn't necessarily the same value it should be insured for.
High-net-worth families and individuals should choose a homeowner's policy that provides guaranteed replacement cost: what it would cost to replace your home in the event of a total loss at today's construction prices. With inflation driving up labor and material costs, that figure will be much higher than it was just a couple of years ago. Without guaranteed replacement cost coverage, you could end up underinsured and left paying significant out-of-pocket costs, especially if have high-end finishes or hard-to-replace features like exotic hardwood floors or a custom wine cellar.

Federal Projections
for Second Half of 2023
Interest rates are expected to be higher (5.6%)Unemployment rates are expected to be slightly lower (4.3%)Headline inflation is expected to be slightly lower (3.5%)Real GDP is expected to be higher in 2023 and lower in 2024/2025 (1.2%)
We anticipated that the Federal Reserve would refrain from increasing interest rates. However, the GDP projection for the year is interesting. According to the Fed, there is a possibility of the economy growing by 1.2% for the year. If this prediction materializes, it would be a remarkable reversal of expectations from the beginning of the year. While our battle against inflation is ongoing, we are currently making progress
The Kimberly Casey Team
Selected as Preferred
Partner with VIDA Fitness
We are thrilled to announce an exciting partnership between The Kimberly Casey Team and VIDA Fitness, marking the first-ever collaboration between a real estate team and VIDA Fitness. This alliance reflects our commitment to providing our clients with a holistic and well-rounded homebuying experience.
At The Kimberly Casey Team, we believe that a healthy lifestyle and a happy home go hand in hand. Our partnership with Vida Fitness aims to promote the concept of "healthy homebuying" by emphasizing the importance of physical and mental well-being throughout the real estate journey.
By joining forces with VIDA Fitness, renowned experts in the fitness industry, we are able to offer our clients exclusive access to state-of-the-art facilities, personalized fitness programs, and wellness resources, and more! We want our clients to not only find their dream homes but also to thrive in them, embracing a healthy and balanced lifestyle. Just like The Kimberly Casey Team, VIDA serves all over the DMV area featuring SIX Gym locations; Ballston, City Vista, Gallery Place, Logan Circle, The Yards, U Street.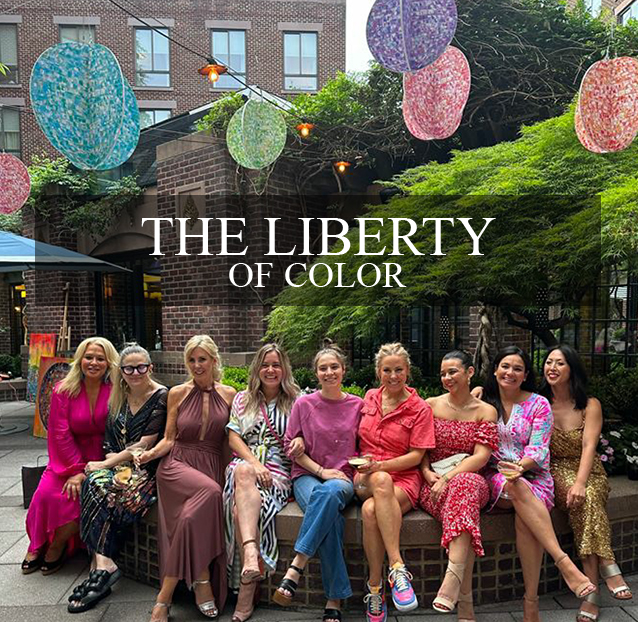 Visiting the cherry blossoms is a right of passage each year for us. We took the opportunity to see the beautiful blossoms together on a stunning, sunny day. As a team, we biked the entire tidal basin and to appreciate all the beauty of our beloved hometown!
Click Here To See A List of Events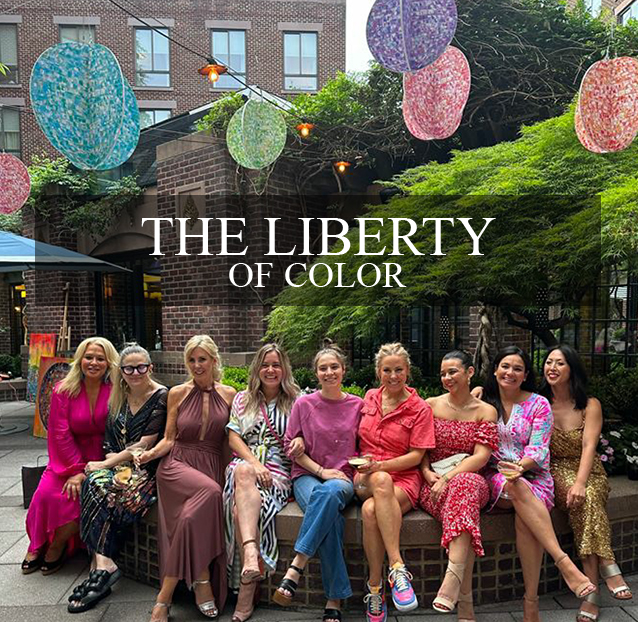 We celebrated the launch of Bourbon Steak's vibrant installation at The Four Seasons by the amazing DC artist, Maggie O'Neill, "The Liberty of Color". The Brand Guild invited local lifestyle and F&B media, along with influencers, to an exclusive preview of this captivating installation.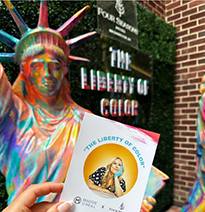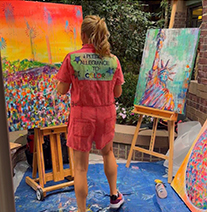 There is not a single person out there right now who isn't struggling with something! It could be financial, health of oneself, or a loved one, a job, a relationship, so coming together to support each other is something we strongly believe in, and that's why Kimberly started Club Lady Boss.
Club Lady Boss brings together remarkable women from diverse fields and industries. The atmosphere was electric with the anticipation of engaging conversations, enlightening education, and uplifting debates that were about to unfold.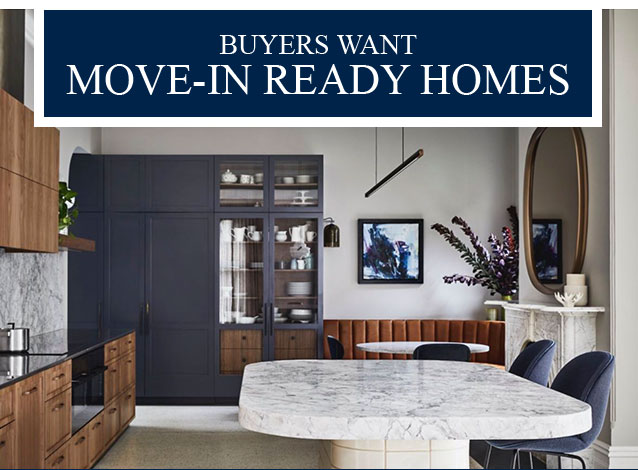 75% of potential homebuyers think that improvements to a home are necessary before they are listed for sale, while only 43% of sellers do. That's according to Curbio's latest survey of homebuyer and seller attitudes.
Here's a breakdown of what buyers want:
67% say they will only buy homes with updated features and layouts
68% say their biggest deal-breaker is a home in disrepair with visible wear and tear
77% say they won't even consider a home that is not move-in ready
Our team loves celebrating life and doing it in a fabulous DC lover's fashion! We celebrated Kayla's birthday on the Potomac aboard a fantastic Tiki Boat. The team has so much love for one another, it was another perfect day in our Nation's Capital! It was also Farleigh's daughter, Caroline's, birthday where she celebrated her first year of life!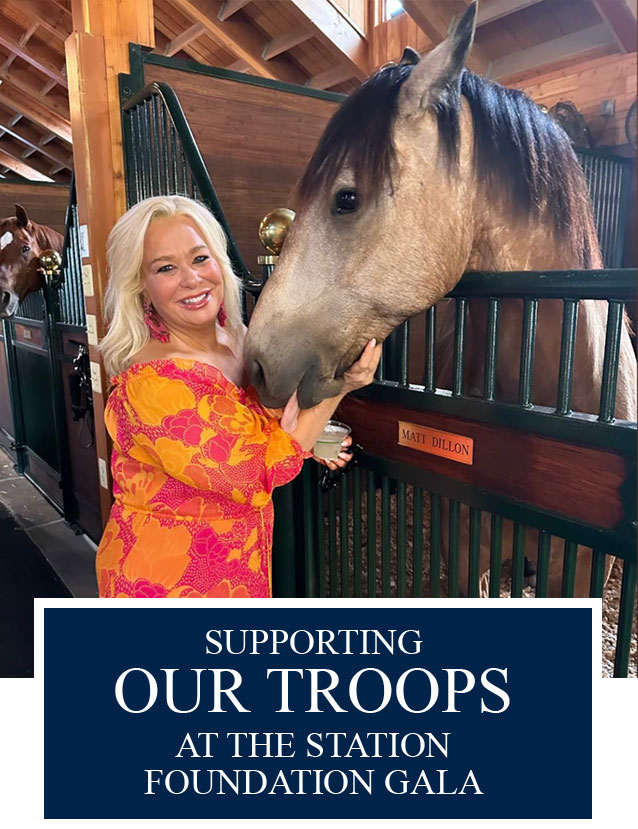 We are honored to support the Station Foundation at a wonderful Gala night in held in Upperville, VA ! It was generously hosted by Barb and David Roux at their beautiful St. Brides Farm. They do amazing work, providing valuable resources and support to our veterans. The effects of combat extend well beyond the battlefield – into the lives of service members and their homes. This is especially true for our Nation's Special Operations Forces (SOF). The SOF lifestyle makes it extremely difficult to preserve the health, wellness and readiness of SOF members and their families.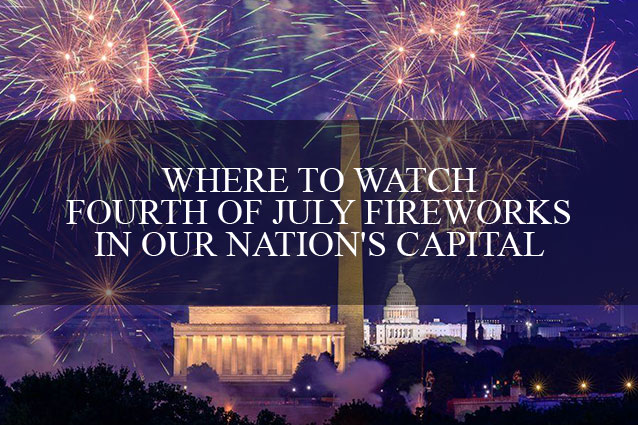 Enjoy the DC fireworks from these Top 5 spots:
Find a spot on the National Mall
Experience the fireworks from across the Potomac River
Take a family-friendly fireworks cruise!
Enjoy with a cocktail from a rooftop bar such as VUE Rooftop Lounge, Terrace at Hotel Washington, and Conrad Hotel's Summit Rooftop
Enjoy from the ground level at the Georgetown waterfront and grab a bite from some of DC favorites such as Nick's Riverside Grill, Sequoia, and Tony & Joe's Seafood Place.
Read More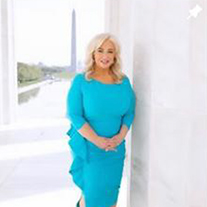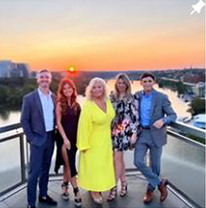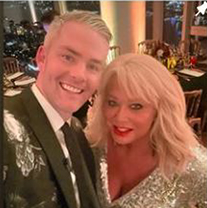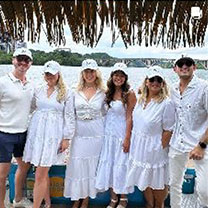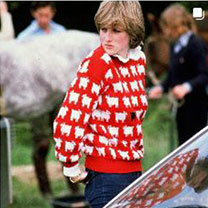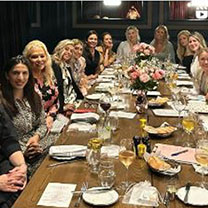 © 2023 TTR Sotheby's International Realty. Sotheby's International Realty and the Sotheby's International Realty logo are registered service marks used with permission. Each office is independently owned and operated. If your property is listed with a real estate broker, please disregard. It is not our intention to solicit the offerings of other real estate brokers, we are happy to collaborate and cooperate fully. TTR Sotheby's International Realty is a real estate brokerage licensed in Washington, D.C., Maryland, and Virginia
why work with us
why work with us
Success Starts by Doing Things Differently.

The Kimberly Casey Team is the premier real estate team in the Capital Region and has created success stories for our clients resulting in almost $1 Billion in sales. Our business is calibrated for the marketplace of tomorrow, delivering proven results for buyers, sellers, and developers.
Contact us +